Warm weather in the spring or summer can make your home feel like a tropical paradise. Yet, when it gets too hot to go outside, you may want to spend as much time indoors as possible in the cooler air with your friends and family. However, outside elements may interfere with your relaxation. There
According to On The Move, "Becoming a homeowner can be one of the most exciting milestones you can achieve in your life. Although you should be proud of what you've accomplished, caution should also be heeded before you move into the home." Below are four things you should check before you move, as noted by professional home cleaners.
Don't Forget About the Nails
The family who lived in your home before you likely felt the desire to decorate the walls with pictures, certificates, and other sentimental items. These items had to be secured to the wall by hanging on a nail. When you move in, those nails may still be in the walls. So few people think to remove them. When professional cleaners are hired to clean a home, they are not obligated to remove leftover nails from the walls. Before you move into your new house, it would be a good idea to do a cursory inspection of the rooms to remove any remaining nails and fill the holes with spackling.
Furniture Hides Dust
One of the most neglected areas of a home are the corners. Furniture that never moves from corners allows dust and dirt to accumulate in the carpet and on the baseboards. This dust can become difficult to clean after years of accumulation, so before you move into your new home, do a thorough cleaning of all corners and baseboards with warm soapy water and a microfiber cloth. While you're going through and dusting all the baseboards, you should take the opportunity to also inspect the outlets for underlying electrical issues. That way, if there are any issues, you can solve them before any more dangerous problems can arise. 
Under Refrigerators Is No Man's Land
Refrigerators are heavy and are rarely moved unless something falls behind it or the person is moving out. Layers of grime, crumbs, and old food can collect under a fridge, and when a person moves out, they rarely clean that area. Going into a home you've recently purchased with some cleaning supplies to tackle cleaning the floor where your refrigerator will sit is always a good idea.
You Don't Have to Do Everything
It can be incredibly overwhelming to try and do everything by yourself when you are moving. You may think that you have to get everything packed and cleaned on your own, but you don't! Even if you aren't using their services to move, you can hire a moving company to help you pack everything up. Packing and moving can be stressful work, and a good moving company can help you take that burden off your shoulders.
When it comes to preparing for your move, there are a lot of things to do, but packing and cleaning are probably the ones that are at the forefront of your mind. Don't hesitate to ask for help if you are getting overwhelmed.
Start off life in your new home on the right foot — get all the healthy, chemical-free cleaning supplies you'll need
in our shop
!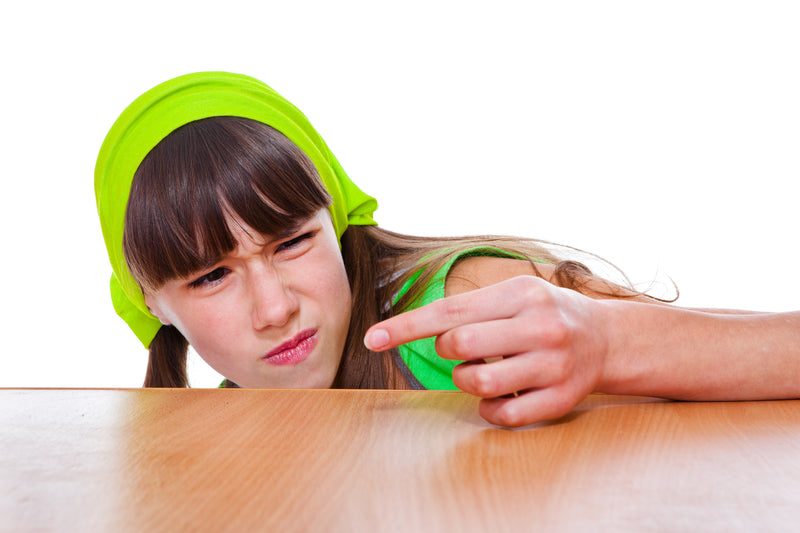 Believe it or not, there are toxic chemicals that are found throughout almost all homes in the world. But what are these toxic chemicals and where do they come from? The most common place that holds toxic chemicals is dust. Dr. Ami Zota, an assistant professor of environmental occupational health, and her team divided toxic chemicals found in homes into different classes, testing these chemicals to be present in popular products owned by homeowners.
What are toxins?
A toxin is defined as an antigenic poison that causes diseases when present at low concentrations in the body. The main two toxic chemicals found inside home samples are phthalates and flame retardants. Phthalates are present in plastic, allowing them to reside in carpets, linoleum, vinyl floors, blinds, food packaging, etc. Flame retardants are chemicals that help products meet flammability standards set out by insurance companies and building codes. These are most present in paints and sealants. Moreover, environmental phenols are preservatives in personal care products, and fluorinated chemicals are used as stain repellent treatments for carpets and clothes.
Harmful effects of toxins
Toxins in your home have adverse effects on your health. Children inhale them crawling around and are constantly touching things while putting their hands in their mouths. Phthalate exposure can increase the risk of respiratory, neurodevelopmental, and mental problems in both children and adults. These toxins can also disrupt the hormones inside of your body, causing reproductive problems.
How to remove toxins with remodeling
There are multiple ways to remodel your home in order to create a safer, toxin-free environment. Instead of using toxin-containing materials to renovate your home, try using more natural materials. For example, instead of using carpet on your floors, consider using teak hardwood floors. Another example would be to use stone walls instead of paint. And lastly, having a home that contains bamboo will assist in removing unwanted toxins from the air. If you're concerned about the costs of remodeling your home with stone and teak instead of getting carpet and paint, there are some government programs to help Americans live greener such as energy efficiency mortgages and cash out loans.
Furthermore, regularly dusting your home is a major recommendation in preventing toxins from entering your home. Additionally, you should avoid using a feather duster and instead use powerful vacuums to collect all of the dust. Houseplants may also help absorb the chemical compounds in the air. And lastly, keeping your hands clean as well as the surfaces of furniture can do wonders for the condition of your home.
References: