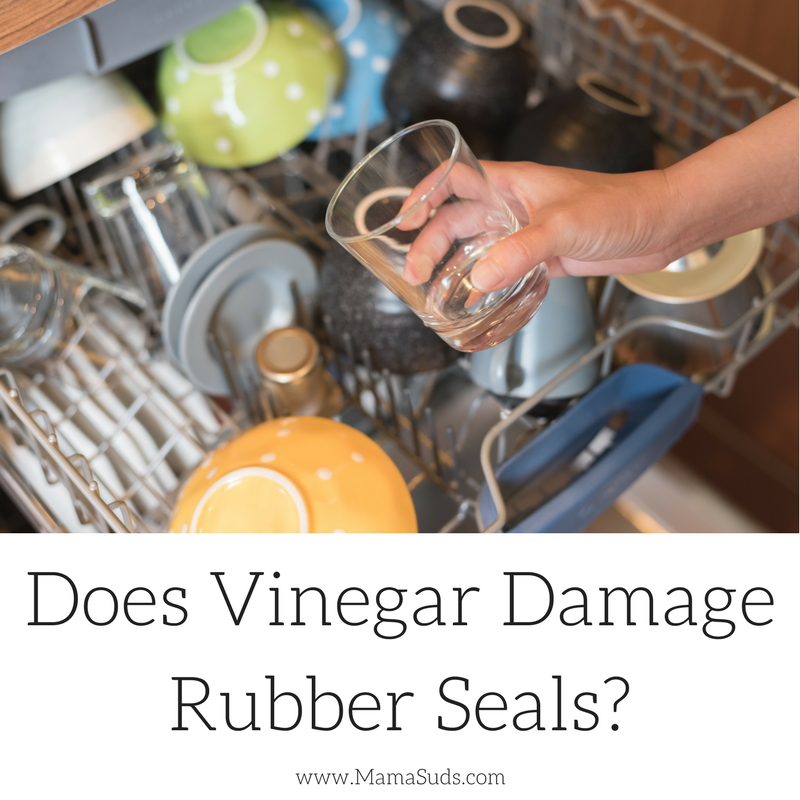 • Vinegar is safe to use in dishwashers and washing machines for natural rubber seals, polypropelene, silicone, fluorocarbon and virgin Teflon, as well as butyl synthetic rubber seals.
• The pH of distilled white vinegar measures between 2.4-3.5 and has a lower pH than commercial rinse aids containing citric acid.
• Use a small glass filled with white vinegar on the top rack of your dishwasher to avoid contact with the rubber seals in the rinse aid dispenser when using vinegar in the machine.
• Purchase an all-natural, biodegradable dishwasher powder detergent with a sample pack option or opt for an all-natural laundry detergent soap free from synthetic ingredients, fragrance and dye.