I really love fall. Sweaters, leaves changing, going to the cider mill, hot cider and doughnuts…. YUM. It's also when my diffuser gets put on overdrive, it's literally on 24/7. Here are my top 5 essential oil recipes for Fall:
Autumn Morning
5 drops of orange
5 drops of cinnamon
Cider Mill
2 drops of cinnamon
2 drops of clove bud
2 drops of orange
2 drops of ginger
Cozy Fire
4 drops cedarwood
1 drop vetiver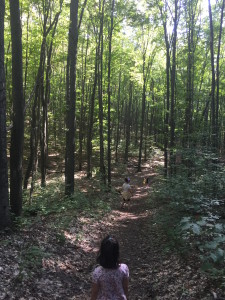 Hiking in the Woods
2 drops of cedar wood
2 drops of fir needle or pine
1 drop frankincense or tea tree 
Sunday Dinner
2 drop of orange
2 drops of lemon
2 drops of cinnamon
1 drops of clove bud
1 drops of fir needle or pine
Switch to a Cold Air Diffuser
I used to burn lots of candles this time of year, then I switched to warming them until I got smart and switched to a diffuser. Burning candles seems innocent enough but they are a huge source of indoor pollution. Candles burn off chemicals that are bad for your health. Most candles are made of pariffin (a petroleum waste product) that has been bleached and deodorized so it can be made into wax. Candles are made with synthetic oils that are most likely made with phthalates. Candle warmers and steam diffusers heat the oil, which depletes the oil of it's therapeutic benefits so I prefer using a cold-air diffuser. If you must burn a candle, a great alternative is a pure beeswax candle. When burned, they emit negative ions (like Himalayan Salt lamps!) that clean the air.