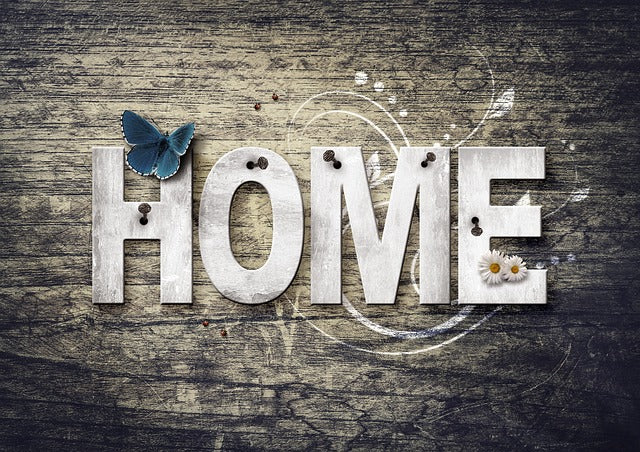 Maybe you've just moved into a new home, or you're hoping to rearrange a well-loved space. You're seeking a comfortable, homey feeling but you don't want to spend a fortune, and you want to keep it natural. Luckily, there are several things that you can do to make sure that you stick to natural products, while still making sure your home feels welcoming.
Lighting
When decorating a space, consider where the lights are placed and the type of lightbulbs you are using. Many homes use incandescent light because they have a warm yellow light. But these light bulbs burn out fairly quickly compared to LED lights, and it takes more of them to light a space. Try replacing your incandescent lights with LED lights and placing them strategically around the room. You can use lampshades and other coverings to diffuse the light, giving the room a similar feeling to incandescent bulbs with much less expense.
Textiles
Area rugs, throw pillows, and blankets are easy ways to add color and texture to a space. These items are available in a wide range of colors, patterns, and designs to suit many different aesthetic styles. Even in a kitchen setting, adding a plush area rug to a high-traffic area can help to break up the space and add a homey feel. Living rooms and bedrooms are signature spots for adding cozy throws and pillows.
Fragrance
Our homes smell like a lot of different things. Sometimes, when we have been cooking or baking, that smell can be fantastic, but there are other times when you want the smell gone as fast as possible. Increasing air flow between rooms can help disperse smells, but you can also cover it up using a diffuser. Essential oils are a great natural way to disperse good smells throughout your home, without having to rely on the chemicals or artificial smells. Cinnamon and citrus oils are particularly popular for covering up unpleasant odors.
Wall Décor
Canvases, photographs, and tapestries are wonderful ways to add a homey feel to a space. You might plan out a color scheme that wall art helps to tie together, or you may let your personal preferences lead and simply select images, patterns, and colors that appeal to your intuitive side. Contrasting colors, like colors, and tone on tone art are all options for beautifying a space. If you have outer walls that tend to get cold during the winter, consider covering them with hangings or tapestries. Not only does this look great, but it also provides a little extra insulation.
There are a lot of things that you can do to make your home a little more like you, but it doesn't have to break the bank, and you can still stay natural. Use these tips to create your ideal living space.
I really love fall. Sweaters, leaves changing, going to the cider mill, hot cider and doughnuts…. YUM. It's also when my diffuser gets put on overdrive, it's literally on 24/7. Here are my top 5 essential oil recipes for Fall:
Autumn Morning
5 drops of orange
5 drops of cinnamon
Cider Mill
2 drops of cinnamon
2 drops of clove bud
2 drops of orange
2 drops of ginger
Cozy Fire
4 drops cedarwood
1 drop vetiver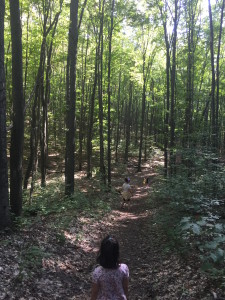 Hiking in the Woods
2 drops of cedar wood
2 drops of fir needle or pine
1 drop frankincense or tea tree 
Sunday Dinner
2 drop of orange
2 drops of lemon
2 drops of cinnamon
1 drops of clove bud
1 drops of fir needle or pine
Switch to a Cold Air Diffuser
I used to burn lots of candles this time of year, then I switched to warming them until I got smart and switched to a diffuser. Burning candles seems innocent enough but they are a huge source of indoor pollution. Candles burn off chemicals that are bad for your health. Most candles are made of pariffin (a petroleum waste product) that has been bleached and deodorized so it can be made into wax. Candles are made with synthetic oils that are most likely made with phthalates. Candle warmers and steam diffusers heat the oil, which depletes the oil of it's therapeutic benefits so I prefer using a cold-air diffuser. If you must burn a candle, a great alternative is a pure beeswax candle. When burned, they emit negative ions (like Himalayan Salt lamps!) that clean the air.
• Arhaus is a furniture company that creates earth-friendly products, sharing tips on their infographic to inspire people to make small changes in their homes.
• People have been conditioned to think that "clean" should have a scent, however air fresheners are known to contain phthalates which when inhaled can be harmful.
• Air fresheners such as Febreze®, Glade® PlugIns® Scented Oil and Renuzit® Cones should be avoided and replaced with fresh air, MamaSuds homemade organic essential oils, real wax candles from Mountain Rose Herbs, Aroma Naturals or Poofy Organics Candle Melts and diffusers with essential oils from Amazon.