During the winter, carbon emissions may increase as more people are using heat in their homes. Whether it be from appliances or heating systems, your home can be one of the sources of this increase. Don't worry! There are steps you can take to reduce your carbon emissions this winter.
Fix Energy Leaks
An energy leak is any area of your home where air is escaping in or out of your house. These leaks make it so your heating system has to work harder. Fixing the energy leaks in your house allows you to use energy more efficiently. You can save money and lower your impact on the environment. One way to address energy leaks is by improving the insulation in your home. Pay careful attention to insulating your attic space as this is an area where a lot of heat is lost. You should also make sure your windows and doors are well insulated. It may be helpful to have your house checked to see where air may be escaping.
Switch to Electric Appliances
Much of the carbon emissions from homes is due to appliances. They use a great deal of energy and can be wasteful. In order to reduce your carbon emissions, consider switching to more efficient electric appliances. For example, you can replace your fireplace with an electric fireplace. Electric fireplaces lead to healthier indoor air because there is no wood or gas to burn. They also reduce the amount of carbon released into the outdoor air. Similarly, you can switch to an electric stove rather than a gas stove. This will give you many of the same benefits as an electric fireplace.
Get an Efficient Water Heater
In the winter time, hot water is a necessity. However, you can switch to a different water heater that allows you to still get plenty of hot water in the winter while also being more energy conscious. We just recently purchased an instant water heater and we really love it. More than 2 people can take a shower in a night and you never run out of hot water. The best part, you aren't heating water when you aren't using it! There are many different types of water heaters. Each type has different benefits, but not all of them are perfect. For example, a solar water heater reduces the amount of electricity produced to heat your household's water. However, they can be costly and are only useful in areas with a lot of sunlight. As you decide on a more efficient water heater, consider all the factors and determine which will work best for you.
Decreasing your carbon emissions is an important step. While some methods may be more costly or something to consider long-term, there are plenty of things you can do now. Start looking for ways you can decrease the carbon emissions from your home.
Read this next: 3 Easy Ways to Get Your Home Ready for the Winter
• Plumbing can be a source of health issues if left unchecked.
• Leaks can lead to mold growth, which can cause respiratory illnesses and infection.
• Sewer backup causes risks of contracting E. coli, hepatitis and Salmonella.
• Clogged drains are a breeding ground for dangerous mold growth.
• Preventative maintenance is recommended to repair any plumbing problems in a timely manner.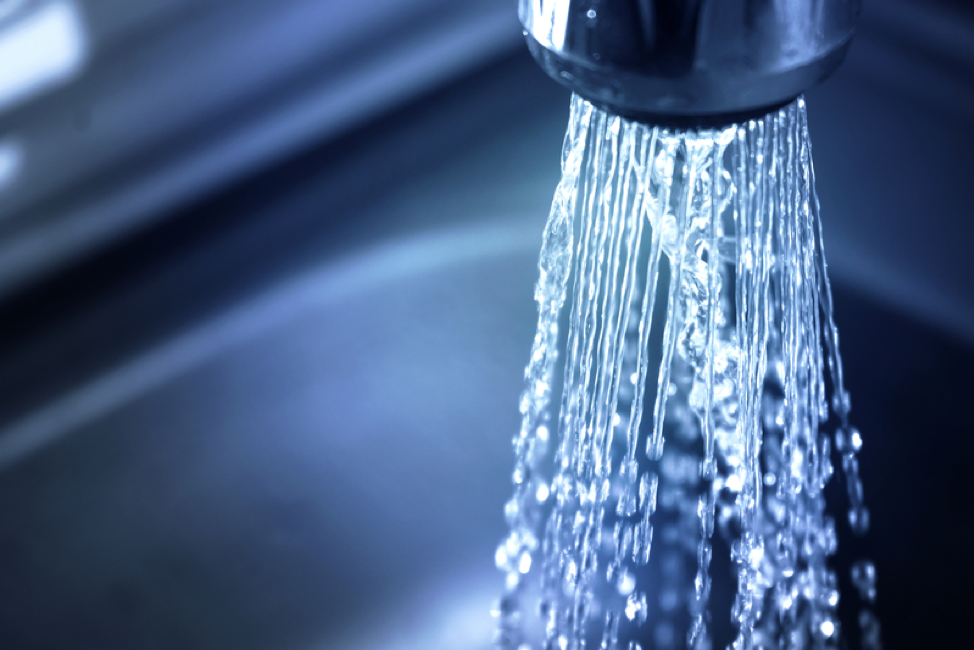 Lowering your home's water footprint is good for the environment and your bank account, but many homeowners don't know where to begin this process. If you are ready to make your home as efficient as possible, then here are a few tips that you can use to reduce your water consumption.
Find Alternatives
Upgrading just a few of the fixtures and appliances throughout your home could reduce your water footprint by a substantial amount. Depending on the size of your family, simply replacing your old toilets with low-flow toilets means less water is used with every flush, and as a result, you'll see the difference on your utility bill. You should also consider replacing your dishwasher and washing machine with high-efficiency devices that have been tested and approved by the EPA's WaterSense program. The WaterSense program will only approve a device or product if it adheres to very strict guidelines.
Check Your Yard
As a homeowner, it is important for you to realize that replacing your yard with an artificial alternative can save you money and water. Even a small yard can take a lot of water, and it might be worth it to switch over to drought-resistant landscaping. You should also check all of your irrigation pipes, spigots, and sprinkler heads for any signs of damage once every few months. Some of the most common signs of an irrigation leak include discolored patches of grass, unpleasant smells in your yard, and damp concrete. Luckily, those leaks are usually very easy to repair, and you probably won't need anything more than a pipe coupler and some pipe cement.
Keep an Eye out for Leaks Inside Your Home
A leaky faucet might not seem like a big deal, but a single slow leak could waste over 160 gallons of water per month. The easiest way to check for leaks is to shine a flashlight on all of the exposed pipes and fixtures throughout your home. You should also keep an eye out for other signs of water damage such as sagging floorboards, discolored walls, and patches of mold. Due to high levels of moisture, it's not uncommon to find mold growth in your bathroom vanity. In this case, it's important to address the plumbing issue and replace the mold-damaged bathroom features. If you believe that you might have a plumbing leak in your home but can't find any damage, then you might want to invest in a remote leak detector as well.
In addition to these few tips, you must also make sure that you change some of your daily habits. Turning the faucet off while you brush your teeth, limiting your showers to just a few minutes, and other minor changes will drastically reduce your home's water footprint.
Want another practical way to help the environment and reduce your footprint? Try using our environmentally-conscious and cleaning products and soaps!